CE En 170 - Computer Methods
Fall 2019

Brigham Young University - Dept. of Civil and Environmental Engineering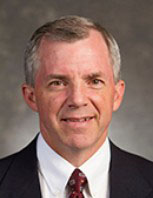 Jim Nelson
430P Engineering Building
jimn@byu.edu
801-422-7632 (office)
Lectures:
234 CB, 12:00 - 1:15 am T-Th (Section 1)
234 CB, 9:30 - 10:45 am M-W (Section 2)
---
Course Objectives
The purpose of this course is to teach you how to use the computer as a tool for solving civil engineering problems. We will discuss some computing basics such as operating systems, and the components of a computer. We will learn how to use the web and how to develop your own web pages. We will spend some time discussing spreadsheet programs and their applications. We will spend a significant portion of the course on computer programming using the Visual Basic language. We will develop VB applications embedded within Excel. After completing this course you should feel comfortable using computers to solve a variety of problems with a variety of computer tools. You should also be able to recognize which tool is appropriate for a given situation. For more information, visit the Course Outcomes page.
---
Groups
We will be using groups for problem-solving exercises in class.
Random Group Selector/Seating Assignments/Group List (Section 1)
Random Group Selector/Seating Assignments/Group List (Section 2)
In order to work effectively in groups, we need to honor the seating assignments.
---
Student Accounts
Each of you has a student account for this class that will be used to log in to take the online exams. You can log on to your student account to edit your password.
The password to logon to your account was mailed to you at the beginning of the semester. You can use the Forgot Password link on the Logon page to recover your password.
---
Learning Suite
This course is also supported in Learning Suite. You will use Learning Suite to upload all of your homework assignments and check your scores and grades.
---
Slack
We will be using Slack for course related communication. Click here to find out more.
---
Textbook
Your textbook for this course is the online VBA Primer. The schedule shows which chapters are associated with each lecture. There will a quiz on the reading for most lectures. See schedule.
---
Page last edited: 08/27/2019